.
Hodnett finished this work in 1987 about a year after his return from an extensive European tour which included France, Belgium, Holland, Italy, Greece and Turkey. The subject for the painting was inspired by a pre-dawn visit to Nemrut Dagi near the source of the mighty Euphrates River in south central Turkey. The enigmatic site of King Antiochus's burial mound, with it's gigantic fallen heads, overlooks the vast Anatolian landscape in all directions.
This large landscape was first exhibited at the National Festival of the Arts in Grahamstown in 1987 and was purchased directly from the artist for the South African National Gallery's permanent collection.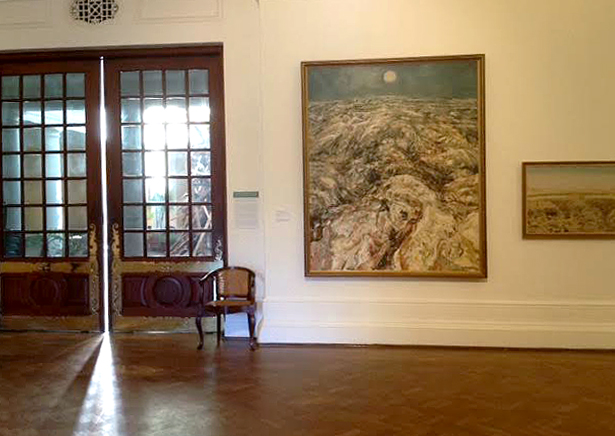 Photo courtesy of Charles Ramsey
Signed lower right. Size: 180 cm. x 200 cm. - 72 in. x 79 in.
Click here or on image to return to Gallery - 5