"Mesa Verde III"
---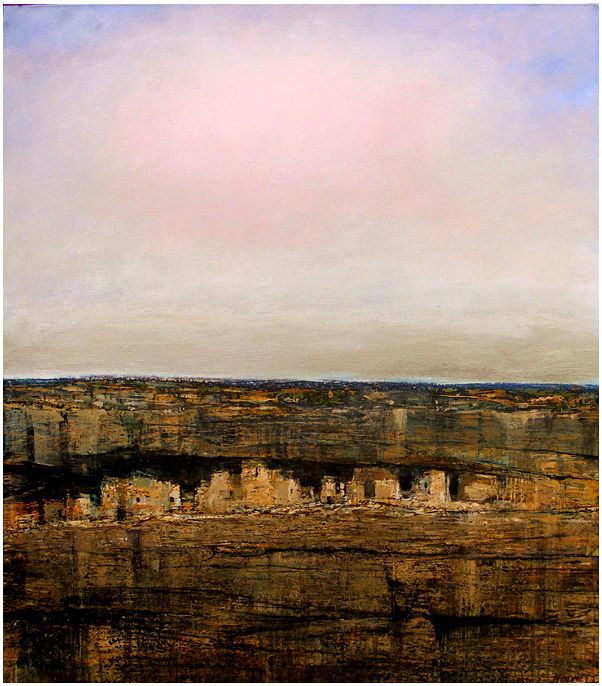 As with the images of "Mesa Verde I and II" , this image evolved though a process of abstract marks. In this particular work however, the marks culminate in what may appear to be a photographically derived image. The cliff dwelling depicted in the painting is intended to evoke the spirit and timelessness of Mesa Verde.
Signed lower right. Size: 178 cm. x 152.5 cm. - 70in. x 60 in. - Date: 2006 - Oil on Linen
Click on image to return to "New Work" page or on "BACK" in browser toolbar to return to previous page
---
© Copyright Noel Hodnett - All rights reserved.