hfa contemporary
Opened in November 2007, the gallery is situated in an unassuming historical industrial building in the East Vancouver Arts District at 320-1000 Parker Street. Although small and not easy to find, the gallery is well worth visiting to experience the high calibre of work on show. The gallery represents work by a select group of acclaimed international contemporary artists with an emphasis on contemporary painting, sculpture, fibre art and installation.
Viewing is by invitation or appointment only. Tel: +1-604-349-7606 or +1-604-876-7606
Among the artists represented are:
Noel Hodnett, Hiro Yamagata, Craig Wylie, Laszlo George, Julie Pongrac, Thomasin Dewhurst, Margie Britz, Hermann Niebuhr, Carl Becker, Danielle Swift, Anton Chapman, Bryn Werth, Cyril Coetzee, Anton Scamvougeras and other notable international artists.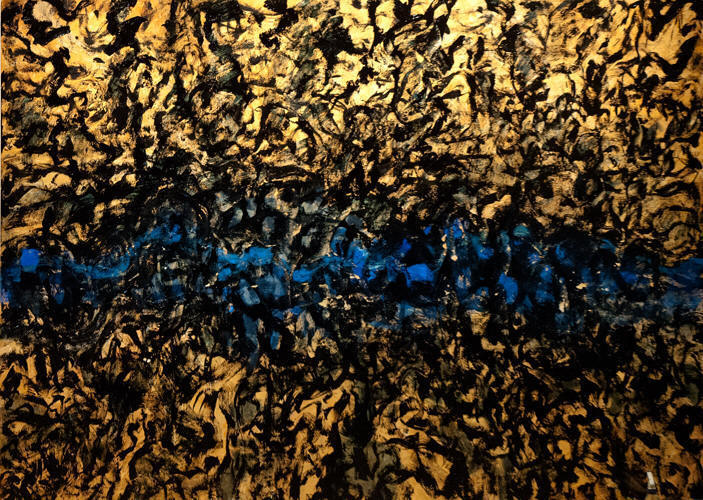 'Painting #777' - Noel Hodnett - 2019 - Oil on Linen - 3000cm x 2400cm
---
---
hfa contemporary
320 - 1000 Parker Street,
Vancouver, B.C. V6A 2H2
CANADA
Tel: +1-604-349-7606 or +1-604-876-7606
e-mail: hfacontemporary@gmail.com
Gallery Hours: 10am - 4pm Mon - Fri. By Appointment Only.
---
hfa contemporary also provides the movie industry with a variety of small and large format artwork for full-feature film and television productions.
Other services include fine art collection advice, curatorship, art placement, art installation, large format limited edition digital fine art printing and custom framing. Click here for details: ARCHIVAL EDITIONS
---
© Copyright Hodnett Fine Art - All rights reserved.